BIOGRAPHY
Lois Lowry (née Lois Ann Hammersberg) was born in Honolulu, Hawaii on March 20, 1937. Her family moved frequently and as a child she lived all over the United States, as well as in Japan. She began her career as a photographer, freelance journalist, and part-time magazine writer during the 1970s, and only began her career as an author in 1977 when she was forty years old. Two of her books have won the Newbery Medal: Number the Stars, a story set against the Nazi occupation of Denmark, in 1990, and The Giver, a thought-provoking dystopian fantasy, in 1993. She has written forty books, with a fourth book in the Giver sequence in the works.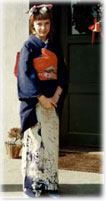 Lowry's family moved frequently because her father was a career military man, an Army dentist, who was also an avid photographer. She was born in the Territory of Hawaii but lived in Pennsylvania, Maine, and New York, where she attended high school, as well as Japan, where she lived from the age of eleven to thirteen. Lowry speaks about her time in Japan as a pivotal moment for her that has informed her writing; exploring outside their American enclave, she was a stranger surrounded by a world quite different than the one she was accustomed to, in which she was "performing the inevitable, often difficult task of the young: going out, assessing the new territory; returning, reassessing the old; and using that new knowledge to begin to create my own place in the world. Eventually leaving the village behind. But moving on, eventually, too, to a new village of my own." 1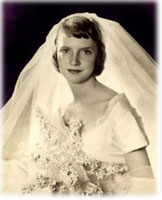 After high school, Lowry attended Brown University, but dropped out of college after her sophomore year when she married Donald Lowry, a Navy officer, in 1956. As a young married woman she found herself again moving frequently, this time due to her husband's military service. The couple had four children—in four years—and lived in California, Florida, South Carolina, and Massachussets, finally settling in Cambridge, where her husband left the Navy to earn his law degree. Afterwards, the Lowrys relocated to Portland, Maine, where Lowry completed her own degree in English literature from the Universtiy of Southern Maine in 1972. During this time she was working as a photographer and freelance journalist, and it was an article, told from a child's persepctive, that she wrote for Redbook magazine that caught the attention of an editor at Houghton Mifflin, who suggested she write a children's book.
She published her first book, A Summer to Die, in 1977 at the same time that she and Donald Lowry divorced. Lowry set out on her own with her car, her typewriter, and her clothes, moved into an apartment over a garage, where she scraped by, earning a meager living with her writing. She wrote her second book, Find a Stranger, Say Goodbye in that garage apartment, where she had begin her third novel, Autumn Street. Her fortunes as a writer took off in 1978 when A Summer to Die was awarded the IRA Children's Book Award and she began receiving more attention for her work. At this time, she was asked to give a speech at local school's eighth grade graduation, where, she says, "I realized…that I could talk to the kids - or I could talk to the parents - but I couldn't talk to both at the same time, not with any truth, not without platitudes. And so I chose the kids. It was a moment of epiphany, one that I've told about often - perhaps you've heard me before - one that I will not ever forget." 2
Taking a break from writing Autumn Street, she began working on Anastasia Krupnik. She says in her speech, Wondering Where Everything Went, "It was winter in Maine, snowy, icy, cold, I was poor, and I chose to make myself laugh. That was a pivotal year for me, 1979, the year that I decided what I would do with my life. I gave up journalism that year; I moved away from that village and settled in Boston; I continued the journey I am still making." 3
Lowry published Anastasia Krupnik in 1979, and went onto write eight more books in the Anastasia series, as well as four books about Anastasia's little brother, Sam. In 1989 her novel Number the Stars, about the Nazi occoupation of Denmark, won Lowry her first Newbery Medal. She won a second Newbery Medal in 1993 for The Giver, which has become an often-read and often-discussed mainstay in young adult literature.
Lowry often incorporates biographical aspects in her writing: her older sister, Helen, died when she was twenty-eight years old, which inspired the story A Summer to Die, in which the protagonist must struggle with the death of her older sister. In her biographical writing, she also reflects about the progression from childhood to adulthood and cites examples in her own life that relate to her books. Her son, Grey, an F-15 pilot in the U.S. Airforce, died at the age of thirty-six in 1995 due to a design flaw in his plane. About his death, Lowry said, "His death in the cockpit of a warplane tore away a piece of my world. But it left me, too, with a wish to honor him by joining the many others trying to find a way to end conflict on this very fragile earth." 4
Though she never remarried, Lowry found a longtime companion in Martin Small. They were together for over thirty years until his recent death on May 17th, 2011. Lowry now lives in Massachussets and Maine and continues to write; the fourth book in the Giver series is now in the works.
1 The Village Of Childhood. Children's Literature New England, Vermont. August 1997.
2, ,3 Wondering Where Everything Went. National Council Of Teachers Of English Annual Convention. Chicago, November 1996.
4 http://www.loislowry.com/bio.html
References
http://en.wikipedia.org/wiki/lois_lowry
http://www.adlit.org/authors/lowry/
http://loislowry.typepad.com/lowry_updates/2011/02/february-.html
http://www.loislowry.com/bio_pilot.html
All photos from loislowry.com.